Here are some beautiful photos from this week.
A young man jumps in the air and cheers as his home-made rocket takes off at the Bun Bang Fai rocket festival in Yasothon, Thailand. The festival celebrates Buddha and the beginning of the rainy season.  Photograph: Taylor Weidman/Getty Images 
An elderly woman is carried by her son in a basket past the remnants of a house that collapsed during the latest earthquake in north-eastern Nepal. Photograph: Prakash Mathema/AFP/Getty Images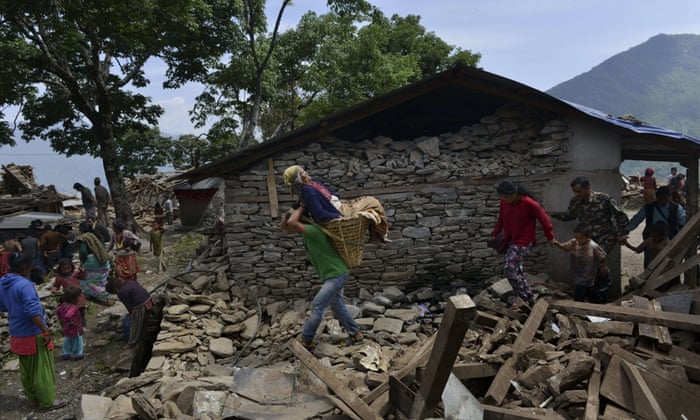 The Villarrica volcano is seen at night in Pucon town, Chile. Photograph: Cristobal Saavedra/Reuters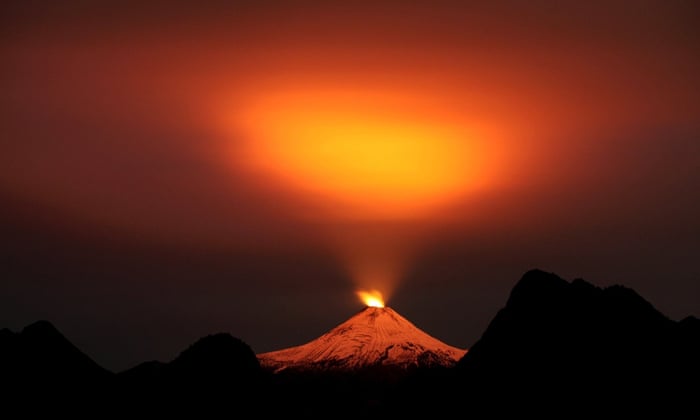 A group of 300 sub-Saharan Africans sit on board the Italian Finance Police vessel Di Bartolo as their boat is left to adrift off the coast of Sicily. Around 1100 migrants were rescued off the coast of Sicily, about 130 miles from Lampedusa, according to the police. Picture: REUTERS/Alessandro Bianchi
The red arrows fly past The Shard during an armed forces and veterans' parade on the final day of the 70th Anniversary Victory in Europe (VE) day commemorations in London. Picture: harlie Crowhurst/Getty Images
Models present creations from the Cruise 2016 collection by Christian Dior fashion house at the Palais Bulles in Theoule-sur-Mer, France. Picture: EPA/SEBASTIEN NOGIER
A detained protester strugles with a policeman during the protest in Bujumbura, Burundi. Picture: Goran Tomasevic/Reuters
The recruits of Indian Central Reserve Police Force Constables stand in formation during their passing out parade in Humhama, on the outskirts of Srinagar, India. Picture: Yawar Nazir/Getty Images
Rohingya migrants jump to collect food supplies dropped by a Thai army helicopter from a boat drifting in Thai waters off the southern island of Koh Lipe in the Andaman sea. Picture: AFP/Getty Images
A gust of wind takes Emma Stone by surprise during a photocall for the film 'Irrational Man' at the 68th Cannes Film Festival. Picture: REUTERS/Yves Herman
on  500px
Moment of Life by Roie Galitz
Orange Evening by Iván Maigua
Inna by Georgiy Chernyadyev
Ice Study by Henry Liu
Hidden spring by Maja Topčagić
Nadya by Sean Archer
Reinebringen, Lofoten, Norway by Sven Broeckx
A farmer and water dripping by Yothin Insuk
Waiting for the storm by Christian Wig
Top 10 Cheap Web Hosting 2017
$1*/ mo hosting! Get going with GoDaddy!