If you are looking best free cloud storage for backup or file hosting or professional document sync between all of your devices, here is a free cloud storage comparison list for you.
Cloud storage services are ideal for sharing files. let's take a look at best free cloud storage providers 2017.
Best Free Cloud Storage Comparison 2018
1. MEGA
MEGA is currently most popular largest free cloud storage. It gives 50 GB free cloud storage for users.
2. Google Drive
Google Drive is one of the biggest free cloud storage comes with 15 GB free space. It has mobile app for Android and iOS users. Google free cloud storage is actually shared with other Google services, like Gmail and Google+ Photos.
3. pCloud
pCloud is the best free cloud storage offers 10 GB free space and you can increase up to 20 GB free space for online storage.
4. MediaFire
You will get 10 GB  free online file hosting and you can increase your MediaFire account up to 50 GB with things like friend referrals and application downloads.
5. Dropbox
Dropbox gives initially 2 GB of free space and you are able to get up to 20 GB free online cloud storage via install app on your other device like PC, Tablets or Mobile Phones and referrals other users.
6. Box
Box comes with 10 GB of free online storage space.
7. Flickr – 1TB free cloud storage for photos
Flickr is the best free cloud storage for photos. You get 1TB free cloud storage.
8. FlipDrive
FlipDrive offers 10 GB free space for the store, back-up, share, access all your files, photos, and documents from any computer and mobile devices.
9. OneDrive
OneDrive gives 5 GB of free space cloud storage.
10. HiDrive
HiDrive offers 5 GB 100% free online storage available.
11. Yandex.Disk
Yandex.Disk 10 GB of free cloud storage
12. Sync
Sync comes with 5 GB of free cloud storage to store, share and access your files from everywhere with Sync.
13. hubiC
25 GB free file storage, with hubiC, synchronise your data across different devices and share your files in one click.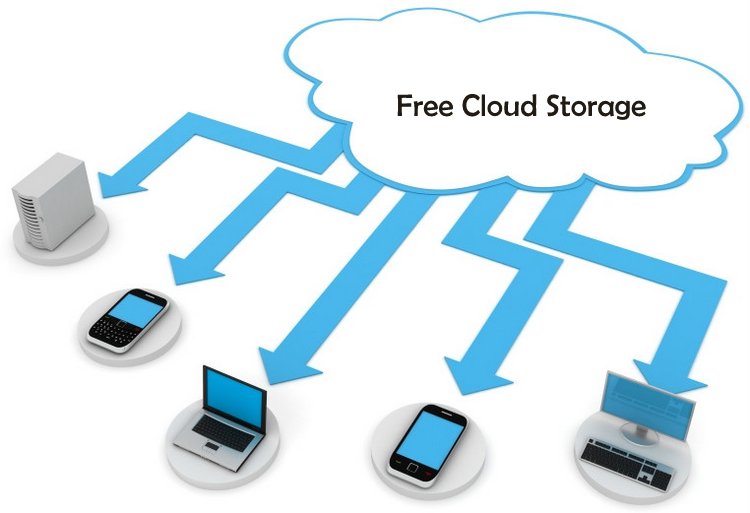 14. Jumpshare
Jumpshare offers 2 GB of free storage
360 Cloud Drive is a Chinese service that offers a huge 360 GB of storage when you first sign up.
16. Amazon Drive
Amazon.com has an online storage service called Amazon Drive, which offers Amazon Prime members unlimited photo storage plus 5 GB of space for videos and files.
17. myDrive online cloud storage free
With MyDrive, you can store your files safely and access them in a comfortable webinterface, wherever you are!
18. iCloud Drive
With iCloud Drive, you can safely store all your presentations, spreadsheets, PDFs, images, and any other kinds of files in iCloud. 5 GB Free Space
19. Zoolz – cloud file storage free
Zoolz cloud storage provider offers 100 GB free space.
20. Syncplicity
Syncplicity offers 10 GB online free cloud storage services.