A collection of best free 3d modeling software for you. 3D modeling software is used for animation, sculpting, visualization, simulate and ender graphic designs. 3D modeling programs are mostly in a variety of industries such as architecture, construction, film, television, video games, product development, science and medical industries.
If you are looking free 3d model creator software, here we are presenting some useful 3D modeling software that you can use for free. These are the best free software to create 3d models for beginners and students.
The best free 3d modeling software will allow you to turn individual ideas into beautiful models and prototypes. Let's take a look at the list of best free 3d modeling tools free download.
Best Free 3D Modeling Software
Wings 3D Modelling Software
Wings 3D is a free open-source subdivision modeling software with a wide variety of selection and 3d modeling tools. DOWNLOAD and wings 3d review Available for Windows, macOS and Linux.
Learn 3D modeling video tutorials for free
Sculptris
Sculptris is a virtual sculpting software program. If you enjoy sculpture and want to make organic models, then try using a digital sculpting tool like Sculptris. DOWNLOAD&Sculptris features
Open SCAD
OpenSCAD is the best free software for creating solid 3D CAD objects. This simple 3d program is available for Linux/UNIX, MS Windows and Mac OS X. Download 3d object creator Open SCAD
Daz Studio
POWERFUL and FREE 3D creation software tool that is not only easy to use yet but feature and functionality rich. Whether you are a novice or proficient 3D artist or 3D animator – Daz Studio enables you to create AMAZING 3D Art. Download
Daz Studio has built in file export capabilities. This means that all of your Daz 3D content can easily be imported into other popular 3D software tools such as 3DS Max, Mudbox and Maya.Export formats include: Autodesk FBX, COLLADA, OBJ, BVH and Universal 3D.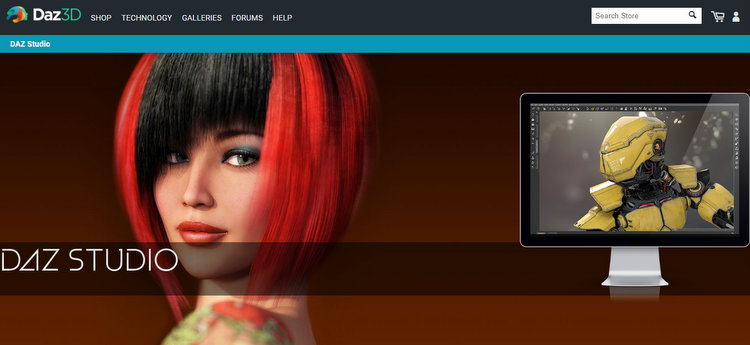 AutoDesk 123D
AutoDesk 123D is a suite of CAD and 3D-modeling tools. It supports 3D printing technology. It consists of various tools to create, design, and render 3D models. The websites also offer more than 10,000 free 3D models to get inspiration from, fun experiments, or for use in personal projects. AutoDesk 123D is available for Windows, macOS, iOS | Android (soon) DOWNLOAD
3D Crafter
3D Crafter is a free real-time 3D modelling and animation tool that incorporates an intuitive drag-and-drop approach to 3D modelling. You can easily import 3D file formats for popular software like 3D Studio, AutoCAD, Maya, trueSpace, DirectX and more. Download free
DesignSpark
Free, easy to use professional CAD software, for mechanical, electrical and electronic designs.Whether you are a professional engineer, hobbyist or a maker, our range of CAD tools are the perfect addition to your design arsenal. DOWNLOAD
DesignSpark Mechanical is a free 3D CAD (computer-aided design) solid modeling software with a huge library of CAD models, and the interactive BOM interface saves you time and money when designing and costing your project.
DesignSpark Electrical is free electrical CAD software. This is a bespoke electrical CAD solution for engineering professionals looking to save time and create error-free designs.
LeoCAD free 3d modeling tool
LeoCAD is a CAD program for creating virtual LEGO models. It has an easy to use interface and currently includes over 6000 different pieces. Download
MeshMagic 3D free 3d design software
MeshMagic 3D is a free 3d design software for viewing and editing STL files, 3D renderings and 3D files. Import STL files created with CAD and drafting software, use our 3D modelling software to rotate and rescale existing meshes. easily expand simple 2D outlines into 3D renderings. Download
Open Cascade 3D Applications
Open Cascade Technology is developing open source software for 3D CAD, CAM, CAE, etc. DOWNLOAD
VUE Pioneer – easy 3d modeling
Create vast expanses of terrains, add trees, select the best point of view and render hyper-realistic images of your landscapes in moody atmospheres. VUE Pioneer 2016 is a great way to learn 3D. It's so easy to use that you'll be composing amazing 3D landscapes in no time. Download
3DReshaper
3DReshaper is an easy-to-use and affordable software dedicated to point cloud processing for various applications. It is a complete toolbox to meet many 3D modeling or inspection needs. Thanks to its Topography module, this is an essential software for all surveyors working with point clouds. Download