Do I need a spiritual life coach?
Often people ask this question. Now a 'YES' or a 'NO' will vary depending on many factors. There's no one answer for every individual. Most people benefit a lot from having a spiritual life coach at some point or another in their lives.
A strong desire to go deeper ignites the thought of spiritual coaching. Many people want to have a profound understanding of themselves. And establish a connection with the higher power beyond their tangible goals. Spiritual life coaching is the answer to all this. It's a way to interlink spiritual elements with traditional coaching.
Before you can ascertain if being a spiritual coach is the best step for you or not, let's understand- What is a spiritual life coach? Why do people hire a spiritual life coach? And much more!
What is a Spiritual Life Coach?
A spiritual life coach helps you to connect with your true/real self. The coach will work with you to navigate your life, reveal your desires, achieve your dreams and take bold steps towards your goals. Additionally, the coach helps you in busting your deep-rooted limiting beliefs. A spiritual teacher shows you the path to work with the law of the universe to achieve what you truly want in life rather than just accepting whatever comes your way.
A spiritual coach explores deeper connections between the Universe and people. They help others to get a fresh and deeper understanding of the world and its energies. Mainly coach acts as a guiding light to unleash trust and compassion.
Moreover, a spiritual life coach adopts a holistic approach to work on your operating system underneath your consciousness. When you recognize, work with, swap, and use the required portion of your operating system, you can better your life too.
Are spirituality and religion the same?
The answer is a plain 'NO'. Contrary to religion, spirituality doesn't have a set of codes or tenets. It's more about the connection to something greater than ourselves. By focusing on that connection, people can nurture feelings of love, sympathy, and kindness. A spiritual guru always respects his client's personal religious beliefs and norms.
How to become a Spiritual Life Coach?
The reality is that becoming a spiritual life coach isn't subject to owning any expensive credentials or where you took training from. It isn't based on how grand your website looks or how much you spend on marketing. Many successful spiritual mentors don't possess any credentials or use extravagant marketing strategies in their business.
Working with people in spiritual coaching demands expertise. There are some certification programs available as well but actually, you don't need them to become a spiritual life coach. What you need most is your spiritual ability, and a plan to monetize your ability by transforming people in need.
A successful spiritual life coach needs passion, talent, and of course business skills to flourish the business. You have to learn the art of offering significant value within a spiritual coaching session.
Expanding a spiritual life coaching business isn't a cakewalk. That's why many struggling spiritual coaches ask for help. Guidance from a mentor is recommended to excel in the spiritual life coaching business.
What do people hire a Spiritual Life Coach for?
There are many reasons a spiritual life coach is hired but the below-mentioned are the major ones.
Let go past trauma and heal old wounds
To enjoy life to its fullest, it's essential to release past trauma and bad happenings. Prolonged containment of unfavorable happenings takes a toll on the mental and physical well-being of a person.
It's understandable that healing old wounds, shifting negativity, and releasing stagnation could be tough for many people. But that's where a spiritual instructor can assist you. Connecting someone who can support you in your healing process is a major step towards a better you.
Find out your true self and connect to your life purpose
Aren't we all looking for our true selves? Perhaps you too are interested in knowing your life's purpose, understanding the things that are meant for you. A trainer can offer you guidance and support in your journey. He/she can assist you in releasing the restrictions you place on yourselves unknowingly and the worry to please others more.
If you think seeking support from a spiritual coach can help you in finding out who you are and what you want then go for it.
Alter your default settings and subconscious beliefs
Just like your phone, we also have some default settings. When you change a part of your phone but don't change the overall appeal, it's not going to make any systematic changes.
Similarly, if you change a thought/action, but you don't work on the subconscious setting; your problem's root cause will be intact resulting in no real progress.
Working with a spiritual mentor can help you reprogram your subconscious settings. It will control your subconscious mind from taking impulsive decisions.
How to start a spiritual life coaching business?
Starting any business can be a daunting task. It requires a lot of effort from your side to establish the solid foundation of a spiritual coaching business.
1. Be Sure and choose a niche
Before jumping to the next steps, be 100% sure regarding starting a spiritual coaching business. Ask yourself a few questions like- Is this your ultimate calling? Are you ready to mentor others? Do you enjoy coaching others? And likes.
Introspect deeply! Once you feel this is the right fit for you, choose a micro-niche.
When you pick a micro-niche and provide your specialized services to that narrow set of target audience, it's simpler to become famous. All big names in the spiritual coaching business have a specific niche to pay attention to. Remember the saying- Jack of all trades, master of none!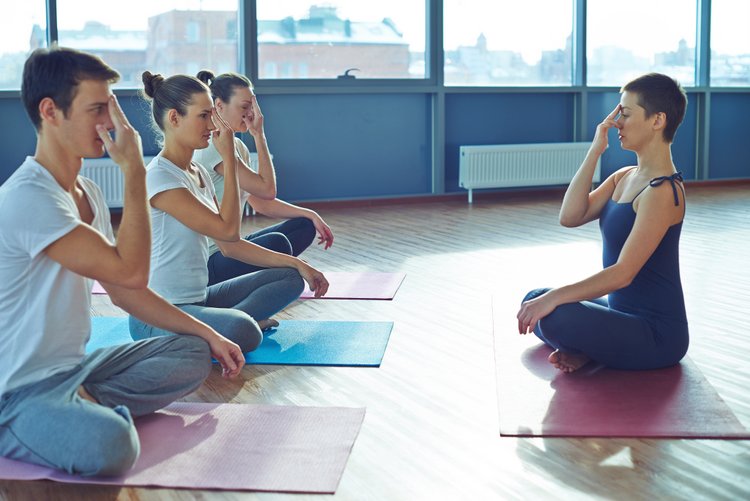 2. Focus on the required skills
We know starting a spiritual life coach business seems exciting. However, there's a lot of work and time needed to start it from scratch. You aren't just an advisor. You're much more than that from being an entrepreneur to a marketer to a salesperson all at once.
A spiritual coach needs the following skills and much more:
Networking;
Leadership;
Entrepreneurship;
Good listening;
Budgeting;
Marketing; etc.
Do you have these skills? If yes, you're good to go but if not, work on this step first and learn these skills.
3. Get a Certification (if you want)
It's well-known there's no legal body to govern a spiritual life coach or a life coach in general. But getting a life coach credential from a recognized organization uplifts your credibility, especially when you're a beginner and don't have client testimonials.
As per ICF, 77% of life coaches said that clients prefer them to have a credential.
With that said, it's completely fine if you decide not to get any credentials. But if you prefer so, make sure you've other methods to prove credibility to prospects. Like:
Education- Based on your niche, education in the same field is highly favorable. Like a degree in psychology, marketing or business, organizational behavior, etc.
Work experience- as an entrepreneur, advisor, therapist, consultant, social worker, etc.
Testimonials and recommendations- from your previous clients and co-workers.
4. Find the best legal body for your business
Depending on the government laws and the city/country in which you're residing, you may have to get a license before starting your business. Coming to the legal entity, there are many types of entities available like Partnership, Sole Proprietorship, Cooperative, Limited Liability Company and all. Choose which suits you best.
5. Select an appropriate name
The name plays a vital role in building a brand/business. You can try to be a little funky with the name but don't go overboard with it. Go for something simple yet significant and easy to recall. Utilize Google thoroughly!
6. Fix the location
Do you like physical or virtual presence for conducting workshops and sessions?
Whatever is your preference, location plays a major role in a spiritual coaching business.
It's necessary to connect to the person on a deeper level. This needs a calm and soothing environment. It should also give homely vibes to the clients. Based on all the sub-factors, finalize your location.
7. Adopt effective marketing strategies
When the above steps are done, it's about time to focus on effective marketing techniques for your business. You have to market yourself relentlessly as people don't know about you and your services. Make them aware and later convert them from cold leads to hot ones.
If you have an online business, social media advertisements can be good. Offering a free session can attract potential clients too. Explore other marketing strategies as well and then mix and match the ones which work best for your business.
8. Keep upgrading your current skillset
This is a value-based business. When you deliver top-notch value to your clients they'll be happy and recommend you further. But if you stop upgrading your skills, most likely after a certain point of time your current skills will become obsolete resulting in a lesser value.
Continue to learn and be at the top of your game.
When you focus on investing in your skills, basically you invest in your business. As you gain more knowledge and get better results for your clients, you can grow your business exponentially.
Takeaway
The coaching industry is booming right now. Spiritual life coaching can be the catalyst for remarkable growth for a person willing to put in the time and effort.
If you are ready to take the plunge, go for it. The spiritual coaching business has potential and in the coming years, it will expand more. There can't be a better time to leverage it. Whether you're a new coach or a seasoned life coach looking to take his practice to the next level, spiritual coaching can provide you a lucrative and rewarding career path.